Ready-to-use concrete mortar
of high quality
Kuldipsingh Readymix N.V.
Kuldipsingh Readymix N.V. concrete – the foundation of every house. Precise, quick and quality guaranteed.
Kuldipsingh Readymix produces and delivers top-quality, ready-to-use concrete mortar. Depending on the use, chemical additives can be added to the basic ingredients (sand, gravel, cement and water). These chemical additives can influence special properties of the fresh concrete mortar (like hardness and drying time), as desired.
Continuity, quality and on-time delivery
Three fully-automatic, digitally controlled concrete plants produce the concrete mortar. These plants ensure continuity, quality and on-time delivery.
All kinds of mortar mixtures
To prevent that production is delayed by a malfunction, a computer connects all the plants, and the composition of the concrete mortar orders is registered centrally. This way, if necessary, an order can be transferred from one plant to another. There is a series of standard mortar mixtures, and special mixtures to meet the requirements of a specific building project are also possible.
Constant quality
A complete concrete quality monitoring system with daily laboratory samples ensures constant quality concrete mortar.
Mix trucks and pump trucks 
Kuldipsingh Readymix has an extensive fleet of mixer trucksand pump trucks, so ready-to-use mortar can be delivered into an encasement formwork. The capacity of the truck mixers at Kuldipsingh Readymix is from 7m3 to 12m3, and the pump trucks  have hydraulic boom lengths of 34 to 46 meters. If delivery from Paramaribo is impossible, due to lack of roads or distance, Kuldipsingh Readymix can supply a mobile concrete plant for medium and large-sized projects. This can be far into the interior of the country.
ISO 9001:2015 CERTIFIED
We attempt to provide high quality and service.
That's why we choose ISO certification.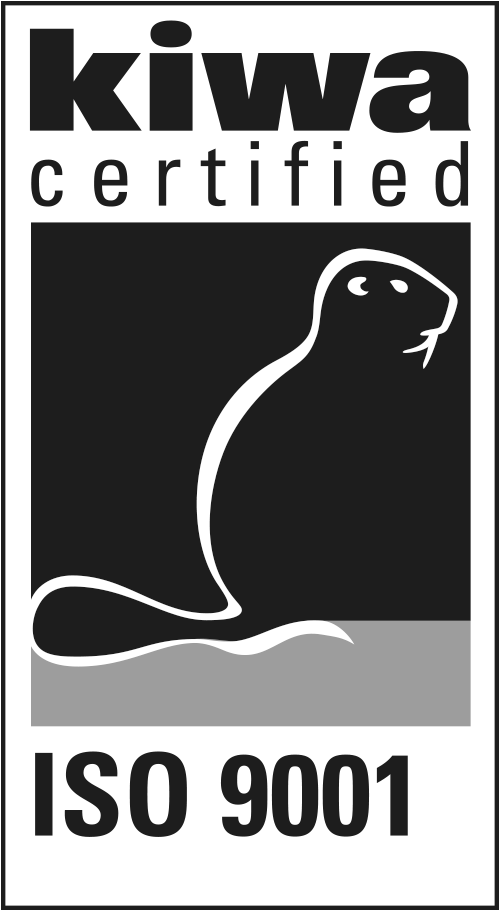 The expertises of Readymix:
The Kuldipsingh companies