Kuldipsingh Infra is helping to improve
the infrastructure within Suriname
Kuldipsingh
 

Infra 

N.V.
Kuldipsingh Infra is helping to improve the infrastructure within Suriname.
A good infrastructure in Suriname is important for the economic growth of the country. Without a good infrastructure, food, fuel, building
materials and other necessities will not reach their destinations.
Improving the infrastructure of Suriname
Areas can be flooded, or rain water will not de drained off. Kuldipsingh Infrastructure's team of people experienced in civic and hydraulic engineering want to help improve the infrastructure of Suriname. This way the economy can grow and people of Suriname can profit from the increasing prosperity.
More then just better roads
Building better roads, dikes and foundations is only a small part of the activities done by the company. Earth-moving, flood protection, foundation  techniques, sewers and road construction, Kuldipsingh Infra can do it all. Together with Kudipsingh Equipment this company has a large fleet of equipment, so has the capacity to handle extensive jobs and projects.
The expertises of Kuldipsingh Infra: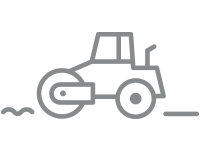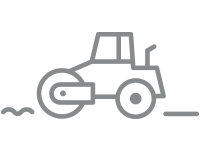 Road construction and drainage
Civil engineering: jetties, dikes, quay protection
Civil engineering: fly-overs, bridges
The Kuldipsingh companies