Roof panels and wall panels
Metal plating is an ideal solution for the building trade; quick to assemble, durable and low maintenance. Therefore, Kuldipsingh is busy manufacturing various sorts of roof, wall and floor plating.
The roofing panels are available in aluzinc and are supplied in different colours, lengths and thicknesses. The appearance of real roofing tiles can easily be created using the roofing-tile panels. The trapezium panels are extremely suitable for a modern look, and for a simple but good-quality and quick roof covering, the corrugated iron sheets provide the ideal solution.
COLORBOND®
Kuldipsingh also supplies COLORBOND® roof and wall panels. With a durable, baked-on paint finish, COLORBOND® steel resists chipping, peeling and cracking to deliver long life performance with low maintenance. Non-combustible, termite resistant, weather tight and secure, it protects any home against harsh conditions. With outstanding anti-corrosion performance, COLORBOND® steel is one of the toughest, most advanced building materials in the world. Tried and tested over the past 45 years in some of the harshest climates across Australia. So you can be sure COLORBOND® steel not only looks beautiful, but lasts beautifully.m.
ISO 9001:2015 CERTIFIED
We attempt to provide high quality and service. That's why we choose ISO certification.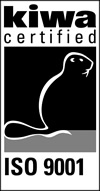 Related products and services
Floor panels or encasement sheets