Many types of glass are available at Kuldipsingh. For example: Float glass, antique glass, safety glass, sun reflecting glass, mirrors and special glass.
Advanced cutting glass machine
The advanced cutting glass machine can scan and cut every model, and in all sizes. All we need is a template of the desired model. We can scan templates of various materials, like paper, wood, synthetic, glass and metal, providing the material's color is light (white is preferred).
Many advantages:
Permanent high performance and absolute precision.
No cutting by hand using moulds.
Simple changes of the model are possible.
Easy customization of the model is possible.
Specifications:
Fully automatic cutting machine for straight and model cut.
Automatic pressure tuning for the thickness of the glass. Nothing is done by hand.
Electronic system for recognising the position of the glass. There is no need for mechanical positioning of the glass. Advantage: faster and more accurate.
Thickness: 2-19 mm.
Cutting deviation: +/- 0,25 mm.
ISO 9001:2015 CERTIFIED
We attempt to provide high quality and service. That's why we have ISO certification..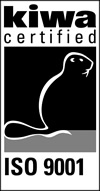 Sliding doors and automated sliding doors
Aluminium windows, doors and frames